Lyft Accidents in Orange County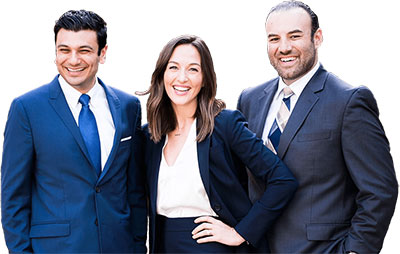 RMD Law is an Orange County personal injury law firm that specializes in ride-share accident cases. If you or a loved one has been injured in a Lyft accident you should contact our experienced personal injury attorneys for a free, no obligation case evaluation.
At RMD Law, we believe that reputation is everything. When clients trust us with their cases, we do everything in our power to help guide them. That means personal service and sharp advocacy.
---
Lyft Accident Lawyers
When you request a Lyft on your phone and get in, you generally expect a smooth ride to your next destination. Part of the service, after all, is the convenience at a low price.
However, you might experience a bumpy ride along the way. Lyft, Uber, and other ridesharing services aren't trained taxi drivers. While these companies do screen driving records, drivers are subject to the same distractions as anyone else.
The experienced Orange County car accident attorneys at RMD Law LLP can discuss your rights and help you learn more about filing a claim for compensation. We are proven advocates who are dedicated to seeking full and fair compensation for each client. Our track record of high settlements has changed lives and helped many of our clients move forward with financial peace of mind.
Our Recent Results
Orange County Trial Verdict

We obtained Orange County's 2nd highest verdict in California in 2020. Our client was rear-ended by a police officer.

Recently Recovered

RMD Law has recovered over $71 million dollars for our clients who have been injured in accidents. We can help you get the maximum settlement you deserve after an accident.
Insurance – Lyft Accidents
While Lyft has a $1 million insurance policy that could cover any minor injuries, you may have to sue for more compensation if your injuries exceed that amount. If the worst occurs and you sustain severe spinal damage, you could be paralyzed for life.
Depending on the severity, yearly expenses for these type of injuries average from $334,000 to $1.023 million or more in the first year and $40,500 to $171,800 in each following year. For someone who becomes paralyzed at age 50, lifetime costs could reach from $1.45 to $2.5 million or more.
Call RMD Law for a Free Consultation
If you've been injured in a ride-sharing service, don't hesitate to call us. Let our experienced Orange County personal injury attorneys get you the compensation you deserve. At our firm, we work with you one-on-one, starting with your free consultation. Our client-centered approach has earned top recognition from the legal communities and from the people we help.