Orange County Pedestrian Accident Lawyers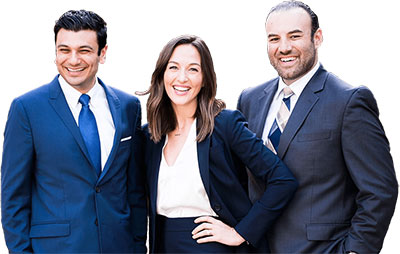 RMD Law is an Orange County personal injury law firm that specializes in pedestrian accident cases. If you or a loved one has been struck by a vehicle while on foot you should contact our experienced personal injury attorneys for a free, no obligation case evaluation.
At RMD Law, we believe that reputation is everything. When clients trust us with their cases, we do everything in our power to help guide them. That means personal service and sharp advocacy.
---
At RMD Law, We Help Get You Back On Your Feet
Being struck by a vehicle while on foot is a terrifying experience. This trauma can then create severe income losses and towering medical expenses—all through no fault of your own. You deserve to have a proven pedestrian accident lawyer on your side to help you hold the liable parties responsible and to obtain the financial recovery you deserve.
Our Recent Results
Why Choose Our Orange County Personal Injury Attorneys?
Millions of Dollars Won in Compensation
Free Consultations Available 24 Hours Daily
100s of Californians Helped
Avvo Client's Choice Award & 5-Star Client Reviews
Of course, if you have been hit by a vehicle, you are likely facing great injuries and an uncertain medical future. Call RMD Law today for a free consultation, and don't let the insurance companies take advantage of you while you are injured. Our Orange County car accident lawyer is always available to responding promptly to calls, voicemails, and emails.
Don't let your medical bills pile up while you are without representation. Call RMD Law's experienced attorneys for a free consultation right away.
Asserting Your Legal Rights After a Pedestrian Accident
In 2014, almost 15,000 pedestrians were killed in crashes with motor vehicles. Hospital records show that only a small fraction of accidents involving pedestrians ever get reported to the police.
Of the impacts that are reported, injured pedestrians often face a police report that puts them at fault for their own injuries. Don't allow a bad police report keep you from getting your medical bills covered. Our Orange County personal injury attorneys at RMD Law have extensive experience settling pedestrian cases with insurance companies, and we know that the police report is often not the end of the story. No matter the complications in your case, we know how to get results.