Orange County Truck Accident Lawyers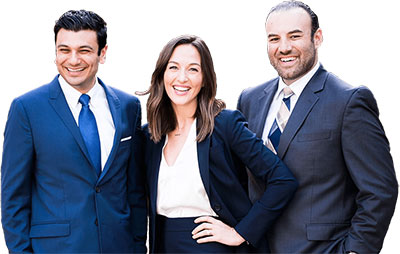 RMD Law is an Orange County personal injury law firm that specializes in truck accident cases. If you or a loved one has been injured in a truck accident you should contact our experienced personal injury attorneys for a free, no obligation case evaluation.
At RMD Law, we believe that reputation is everything. When clients trust us with their cases, we do everything in our power to help guide them. That means personal service and sharp advocacy.
---
Orange County Truck Accident Lawyers
In the United States, 4,000 people die in large truck accidents every year, and over 100,000 are injured. The death toll is staggering — the equivalent of a passenger jet crashing every week of the year, killing everyone on board.
A good injury lawyer will be able to explain why truck cases are unique and different from a run-of-the-mill auto accident. RMD Law is a highly rated truck accident injury law firm. Talk to an Orange County personal injury attorney at RMD Law to learn more.
Our Recent Results
Truck accidents are particularly devastating given the great forces involved. In addition to their massive size, truck drivers are under great pressure to drive long hours and deliver supplies on time. Although most trips end safely, it is inevitable that trucks will crash given that there are about 15.5 million trucks moving 9.4 billion tons of freight in a given year.
A seemingly minor mistake made by the driver of a passenger car, such as a lane change without a turn signal, can mean a multi-car pileup and great injury when an 18-wheeler is involved.
What Makes Truck Accidents Unique
Both Federal and State law recognizes the risks that the trucking industry creates for ordinary drivers on the road. Indeed, because trucking companies use these vehicles to make money, their drivers must be commercially licensed, and commercial drivers must carry far more insurance than regular road users – a minimum of $750,000 in California, and usually in excess of $1 million dollars. In contrast, regular drivers must carry just $15,000 in liability coverage.
A good personal injury lawyer can help explain the difference between a normal car accident and a catastrophic truck accident. RMD law's Orange County truck accident lawyers have experience holding truckers accountable, even when truck drivers try to escape responsibility in order to keep their insurance rates low.