Car Accident Lawyer Irvine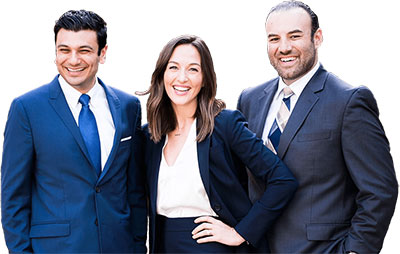 RMD Law is a personal injury law firm in Irvine, California that specializes in car accident cases. If you or a loved one has been injured in a car accident you should contact our experienced car accident lawyer in Irvine for a free, no obligation case evaluation.
At RMD Law, we believe that reputation is everything. When clients trust us with their cases, we do everything in our power to help guide them. That means personal service and sharp advocacy.
---
At RMD Law, We Work Hard for Your Recovery
Car accidents are inconvenient and painful. They create a lot of paperwork, make you miss work, and put you on the hook for huge medical bills. Sometimes, injuries are permanent and leave clients disabled for life.
You have been in a car crash. You think you might want to sue the person who injured you. What happens now?
The experienced car accident lawyer at RMD Law LLP in Irvine, California can discuss your rights and help you learn more about filing a claim for compensation. We are proven advocates who are dedicated to seeking full and fair compensation for each client. Our track record of high settlements has changed lives and helped many of our clients move forward with financial peace of mind.
Our Recent Results
If you have been injured in an auto accident, Call (949) 353-6603 for a Free, No Obligation Consultation and speak to an Irvine car accident lawyer today. We're a highly rated law firm with awards from organizations like Avvo, Superlawyers, and the Million Dollar Advocates.
We Provide Personal Attention
No two accidents are the same, but they all have one thing in common: they should never be handled without professional help.
At RMD Law LLP, our Irvine car accident lawyers often see clients who tried to handle the case without help and have ended up receiving a low offer or delays from the insurance company instead of the money they are entitled to receive by law. When people come to us with such cases, it is often too late for us to help. Do not let this be you! Discuss your options with us today.
Our consultation is FREE and there is no obligation for you to hire our firm; however, waiting to contact us could cost you time, money, and stress. Instead of delaying, call our experienced personal injury attorneys who can help you decide on the best course of action.
---
What to Do After a Car Accident
---
Below, we have provided some advice for you to follow in case you are involved in a car accident that will help your case, and put you a step ahead of the insurance companies. You can also check out our guide here.
1. Take Photographs Right After Your Accident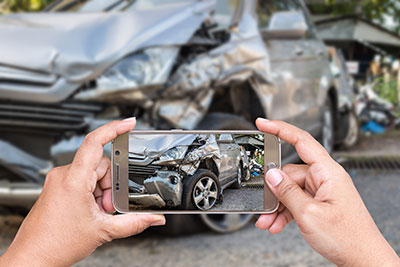 Take pictures of your injuries, and the damage to all cars involved in the accident right away. This helps your car accident lawyer document your injuries with the insurance carriers later on. The photographs should be as good as you can make them. It is always helpful to have a picture with good lighting that is in focus.
2. Get a Police Report
Call the police right away. Sometimes, the police will come out to the scene of the accident and claim you are not injured and you do not need a police report. You should advocate for yourself. Insist that they recognize your injury and write a police report even if they are hesitant to do this.
Be friendly but firm. A police report usually helps clear up liability with the insurance company right away, which means your car gets fixed faster and your injuries are paid more certainly.
3. The Insurance Adjuster Is NOT Your Friend
You should never give a recorded statement to any insurance company, or even answer their calls before consulting with an experienced personal injury lawyer. Often, insurance adjusters will ask questions that are personal, irrelevant to your accident, or are designed to reduce the value of your claim. You are under no obligation to answer questions the defendant's insurer asks you.
Call RMD Law LLP and let us handle the adjusters for you. When you have been injured, your focus should be on your treatment, not on worrying about insurance.
4. Go to the Doctor Right Away
You should seek treatment for your injuries as soon as you possibly can. While your doctor knows you are hurt, insurance companies use gaps in your treatment to justify the argument that you are not injured. Don't give let them delay or deny you the payment you are entitled to.
Instead, treat regularly and make sure you let your doctors know that the pain was caused by your car accident. The more vocal you are about your pain, the more likely your physicians are to successfully diagnose your medical problems and help you to heal.
Get Help From an Irvine Car Accident Lawyer
---
Car accidents happen every day in Southern California. Here are the most common causes of accidents: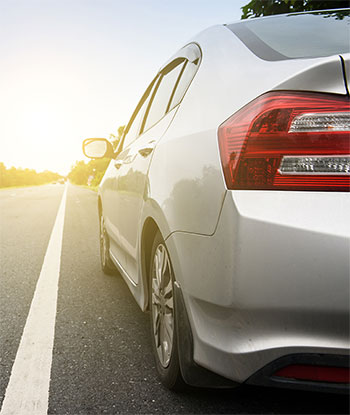 Distracted drivers. Drivers that are texting, eating, applying makeup and reading are common causes of accidents.
Drinking while driving. Even though there are strict laws that try to prohibit drunk driving, many drivers still get behind the wheel after a few drinks which delay their reaction times and ability to think clearly.
Speeding. Many accidents are caused by unsafe drivers who are going over the legal speed limit.
Bad road conditions. Whether it's roads that are not maintained or the weather, the roads can be affected by bad road conditions.
Call (949) 353-6603 to Speak Directly with our Irvine Car Accident Lawyer. We Take Calls 24/7 and Respond Promptly to All Voicemails.