We are Car Accident Attorneys Representing Clients Across California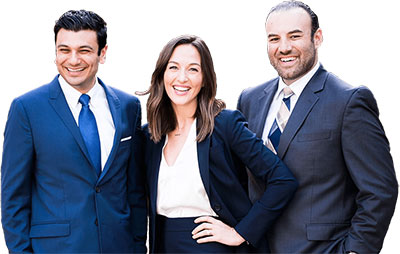 At RMD Law, We Work Hard for Your Recovery.
No win, no Fee.
You have been in a car crash. You think you might want to sue the person who injured you. What happens now? Car accidents are inconvenient and painful. They create a lot of paperwork, make you miss work, and put you on the hook for huge medical bills. Sometimes, injuries are permanent and leave clients disabled for life.
Schedule your free consultation today. Contact our firm to get started.
Our Recent Results
Orange County Trial Verdict

We obtained Orange County's 2nd highest verdict in California in 2020. Our client was rear-ended by a police officer.

Recently Recovered

RMD Law has recovered over $71 million dollars for our clients who have been injured in accidents. We can help you get the maximum settlement you deserve after an accident.
We Care about Your Recovery – We Stake Our Reputation on It.
The experienced Irvine car accident lawyers at RMD Law LLP can discuss your rights and help you learn more about filing a claim for compensation. We can help with a wide range of car accident claims, including those involving Uber/Lyft accidents and self driving cars.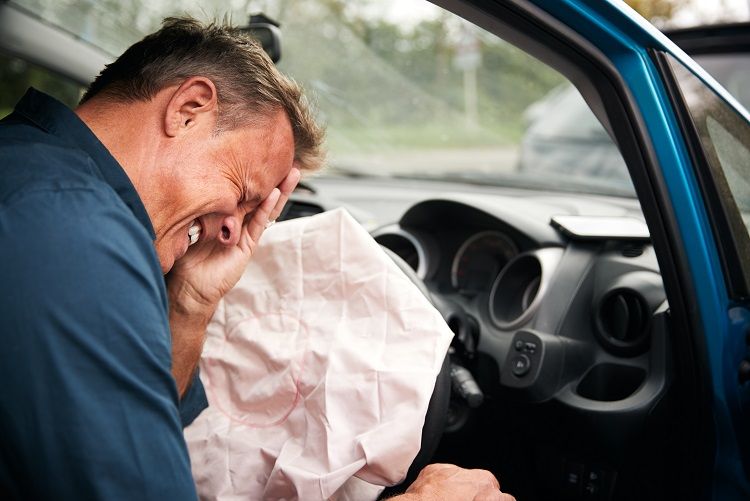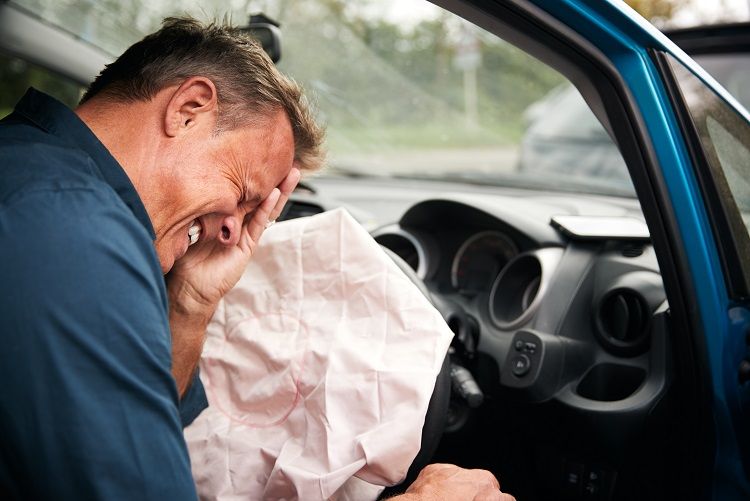 We are proven advocates who are dedicated to seeking full and fair compensation for each client. Our track record of high settlements has changed lives and helped many of our clients move forward with financial peace of mind.
Common Causes of Car Accidents in California
Our Irvine car accident lawyers know that auto crashes happen every day. Some of the most common factors include:
Distracted drivers: Drivers that are texting, eating, applying makeup, and reading are common causes of accidents.
Drinking while driving: Even though there are strict laws that try to prohibit drunk driving, many drivers still get behind the wheel after a few drinks which delay their reaction times and ability to think clearly.
Speeding: Many accidents are caused by unsafe drivers who are going over the legal speed limit.
Bad road conditions: Whether it's roads that are not maintained or the weather, the roads can be affected by bad road conditions.
Unfortunately, car accidents are a part of life. But what happens after an accident? What do you do? When you come to RMD Law for help, we can walk you through the ins and outs of the legal ramifications of a car accident.
What are the Steps to Take After a Car Accident?
When you are involved in a car accident, it is important to follow very specific safety protocols to ensure the safety of you and your family. RMD Law LLP has provided eight steps to take after a car accident in Orange County:
Step One: Get to safety as soon as possible. If your accident occurred in the middle of the road, do not leave your car until you have pulled over to a safe place.
Step Two: Call the proper authorities. You will be required to file a police report if you file an injury claim in the future. Call an ambulance to assist any injuries that have occurred.
Step Three: Be careful what you say. Do not admit fault to the accident, even if you think that you made a mistake.
Step Four: Document the scene. Take pictures of all damage to any vehicles or property that occurred as a result of the accident. You can even take pictures of the time on a watch or take a screenshot on your phone to have a clear record of the day and time of the accident.
Step Five: Collect contact information for any other parties involved in the accident. It is also important to notate the license plate number and insurance information from the other drivers involved.
Step Six: Gather witness' contact information. If there were any witnesses present at the time of your car accident in Irvine, make sure to get their contact information.
Step Seven: File a claim with your insurance company as soon as possible. If you were injured in a car accident due to negligence, then you have the right to file an injury claim to be paid for your injuries, medical bills, lost income, and more.
Step Eight: Contact an Irvine car accident attorney as soon as possible for assistance with filing your injury claim. Our attorneys can help you receive maximum compensation for your pain and suffering.
Is California a No-Fault State?
In every state, there are strict guidelines surrounding insurance claims and requirements. It is required that all drivers carry minimum amounts of car insurance coverage in the state of California. Insurance laws are usually divided between "at fault" and "no-fault" coverage.
At-Fault States: California is an "at-fault" state. This means that any party involved in a car accident is required to file a claim with the at-fault party's insurance company. Whoever is considered at-fault in an accident will be responsible for paying damages to anyone involved.
No-Fault States: California is not a no-fault state. In no-fault states, anyone involved in an accident seeks recovery from their own individual insurance companies, no matter who is at-fault for the car accident. The only exception in this rule is when a driver files a claim after being involved in an accident resulting in severe, permanent or fatal accidents.
Statute of Limitations in California
There are legally binding timelines in every state that require an injury claim to be filed within a certain amount of time. In California, the statute of limitations for car accidents is two years. This means that if you do not file a claim for injuries in an accident within a two year time-frame, your case will be barred and you will not be eligible to receive compensation.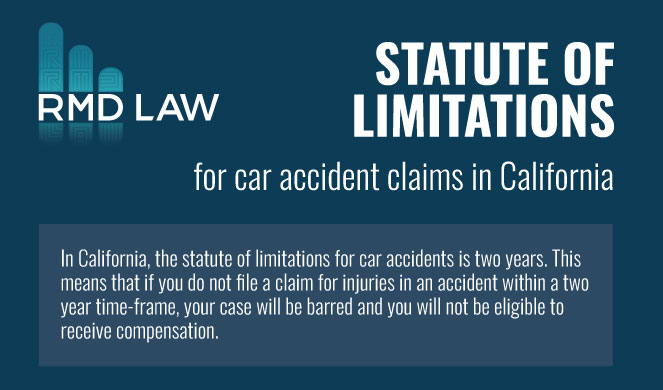 Mistakes to Avoid When Filing a Car Accident Claim
When you are filing an injury claim after a car accident, it can be easy to make simple mistakes that could reduce the amount of compensation you deserve for your injuries. Insurance companies will do anything to pay out as little as possible for your damages, so in order for you to receive the maximum compensation possible, it's important to pay close attention to your words and actions after a car accident.
It is important to avoid these simple mistakes when negotiating a car accident settlement:
Don't admit to being "fine" after a car accident. Adjusters often take your statements and twist them to their advantage
Don't admit to being at fault prematurely for the accident
Don't hesitate to hire an attorney as soon as possible for experience and maximum financial compensation
Don't be hesitant in demanding the right settlement amount or under-appreciating the value of your claim
We Provide the Personal Attention You Deserve
At RMD Law, our Irvine car accident lawyers often see clients who tried to handle the case without help and have ended up receiving a low offer or delays from the insurance company instead of the money they are entitled to receive by law. No two accidents are the same but they all have one thing in common: they should never be handled without professional help.
When people come to us with such cases, it is often too late for us to help. Do not let this be you! Discuss your options with us today. Our consultation is FREE and there is no obligation for you to hire our firm; however, waiting to contact us could cost you time, money, and stress. Our experienced Irvine car accident attorneys can help you decide on the best course of action.
---